Our teaching staff and aides are approved by the Maryland State Department of Education and are working toward, or have already acheived, Bachelor's Degrees in early childhood education. Our staff participates in continuing early childhood education courses and in professional association events as part of our commitment to providing students with an exceptional preschool.
---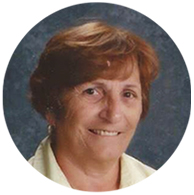 Marie Schablein was born in Brooklyn, NY and grew up in Peekskill, NY where she met her husband Jerry. She has been married for 50 years, has four children, eight grandchildren, and four great-grandchildren.
Marie's interest in teaching came when both she and her husband were told that their youngest daughter would never learn above the second grade level. She was determined to see her daughter graduate from high school. This inspired her to attend Bowie State University where she graduated Magna Cum Laude, with a BS degree in Early Childhood and Special Education in 1994.
Marie continued her education and completed her Master's degree as a Reading Specialist. She prepared herself and found a new, highly successful career teaching students with disabilities. She first taught in Washington, DC at a special education school for four years. Marie then went to Fairfax County Public Schools and worked there for the rest of her teaching career. Marie also is an adjunct professor at Prince Georges Community College working in the Teacher Education Department.
Marie's philosophy is that every child is capable of learning. Every child deserves a chance to succeed and her goal for the children at Ss. Constantine & Helen School is to have every child prepared when entering kindergarten.
---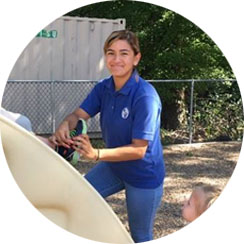 Ms. Cindy
Lead Teacher
4 year old class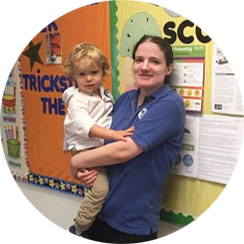 Ms. Mary
Lead Teacher
3 year old class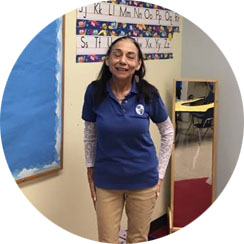 Ms. Priscilla
Lead Teacher
2 year old class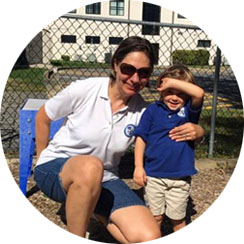 Ms. Debbie
Assistant
Teacher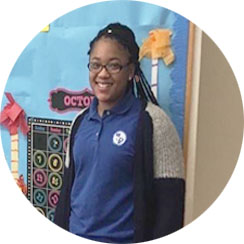 Ms. Desire
Assistant
Teacher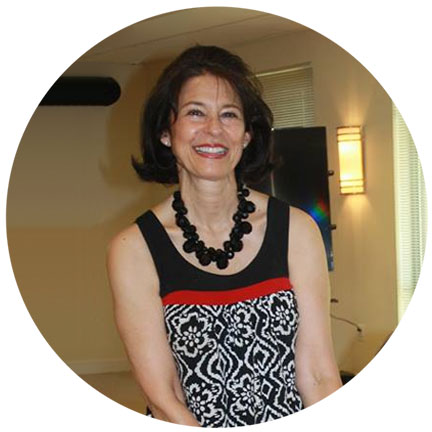 Ms. Vickie
Language & Music
Teacher